About Bay Yachts
Meet The Crew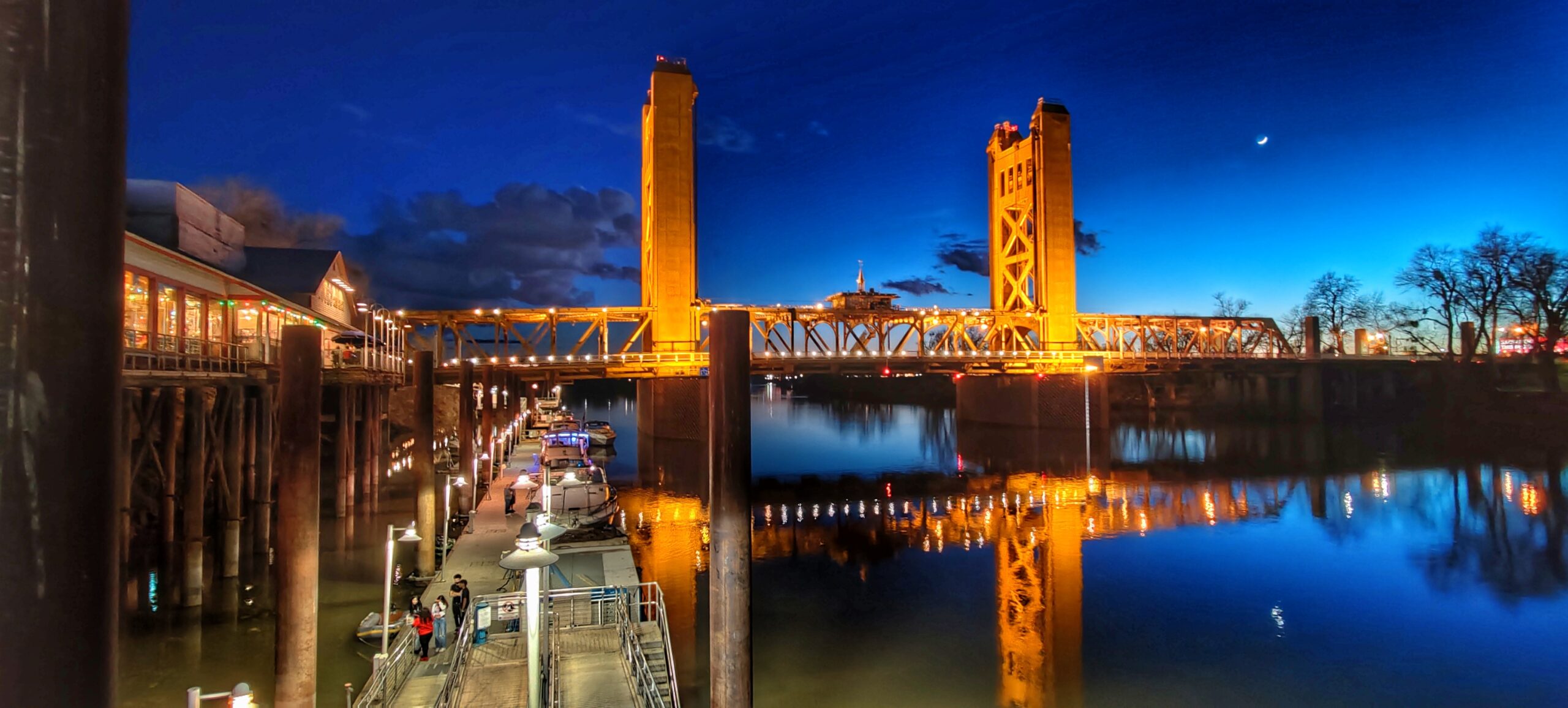 Sacramento, CA
Sacramento, CA was our broker's home for over 30 years and he has been a member of the Sacramento Yacht Club for almost as much time! There are many sights to see and interesting places to drop anchor or tie up in the area. There are numerous marinas and plenty of dining opportunities. Of course, as the Capitol of California, Sacramento is a vibrant city with a great economy and plenty of opportunities to list and purchase a wide variety of yachts. Out capable staff is ready and willing to assist!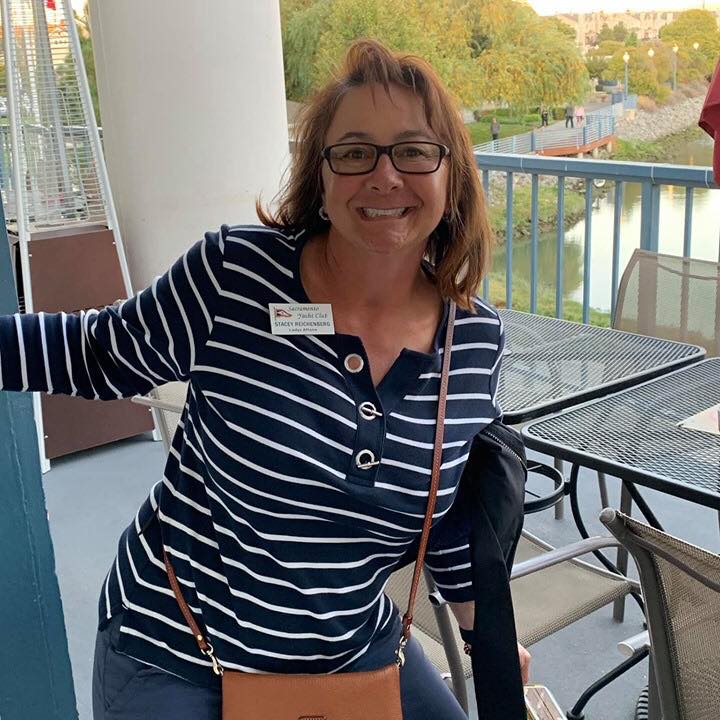 Stacey Reichenberg

From the words of her father… life is better on a boat!
Stacey loves boating and has owned many…from ski boats, day cruisers, motor yachts to her current pilothouse. Her career as an investment professional for the past 25 years has launched her love of boating into joining the Bay Yachts Sacramento Yachts sales team.
She has worked as an investment officer trading corporate bonds and managing foreign exchange transactions for the second largest California pension plan, she is a Sacramento native and no stranger to the waters of San Joaquin Delta and San Francisco Bay.
Stacey is a member of the Sacramento Yacht Club as an avid cruiser aboard "Lady's Affaire", her 4550 Bayliner Pilothouse.
She has completed the Skipper Saver course and the America's Boating and Navigation course with the San Joaquin Power Squadron. Her hands-on boating experience along with her finance background will allow her to Make Your Boating Dream a Reality!
CONTACT STACEY: 916.524.4003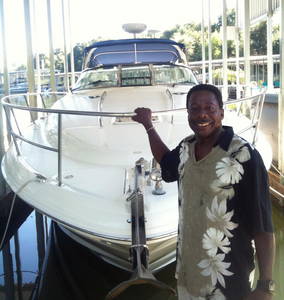 Elgin Bradley
Elgin's first boat was a 1979 33' Chris Craft Corinthian and he became hooked on boating life! He joined the Ebony Boat Club, where he served as Rear and Vice Commodore. He also worked as a very active yacht salesperson in the Sacramento and Delta areas and served as President of the Sacramento Marina Advisory Committee.
He has a long and distinguished history in the business sector, having worked for the Sacramento Dept. of Airports, Employee Relations Rep for the California State Employees Assn. and Shop Steward for AFSCME Local 146. Additionally, he was an owner-operator in the food and beverage industry for 30 years, receiving the owner/operator of the year award from River City Nightlife.
His family, friends and associates were excited and thrilled for him, when he was awarded the 2011 Sacramento Branch, NAACP Community Leadership Award.
Elgin lives in Sacramento and keeps his current yacht, a Sea Ray 400EC, in Stockton. He is ready to list or sell your yacht anywhere in the Sacramento or Bay & Delta areas
CONTACT ELGIN: 916.539.6735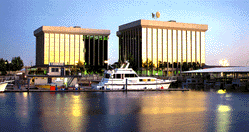 Stockton, CA is our original location and remains a large part of our market. While we have moved from our original Waterfront Warehouse office, to a home office in the Brookside area, we are still extremely well equipped to handle our San Joaquin clients offering great rates and terms at the Downtown Stockton Marina. The new location also places considerably closer to both Riverpoint and Village West Marinas. We are members of the Stockton Yacht Club and have assisted many members in buying and selling their yachts.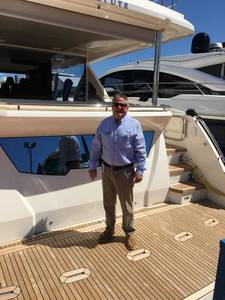 Tom Troglia
Tom was born and raised around the boating world in and about the California Delta and coast. His parents were involved in water ski racing, water ski clubs, yachts clubs and boat racing for several years. Boating is his life! He's been in the boat business most of my life, owned a yacht maintenance business for many years then being a yacht sales professional in excess of 20 years. He boats having sold over 60 boats one year for a nationwide Sea Ray dealer. He is licensed in California and Florida. Offering to list and sell brokerage yachts in Cali and new Riviera, Absolute, Chris Craft, Edgewater and Regulator in Florida (through Bay Yachts, Inc.).
CONTACT TOM ON HIS CELLULAR: 619.381.7446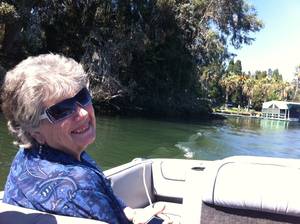 Melba Hale
Now living in the LA area, she may be able to assist in SoCal. From the first courtesy Sea Ray Express demo on the California Delta waters 40 years ago to this present day, Melba has enjoyed a multitude of enjoyable boating experiences.
Her children have experienced water skiing in the Delta and on Lake Tahoe. She is an avid power boater; however, she has also been at the helm of a few sailboats. Ports of call include Santa Barbara, San Francisco Bay to Sacramento, and now, Bethel Island where she and Larry Gertz have a home near "fast water".
As a Past Commander in the U.S. Power Squadron, Melba is a safe boater and shares her knowledge and experiences with others. Her knowledge gained during the time she was an assistant harbor master and yacht sales manager will be extremely useful in assisting her Bay Yachts' clientele.
CONTACT MELBA: 510.851.0155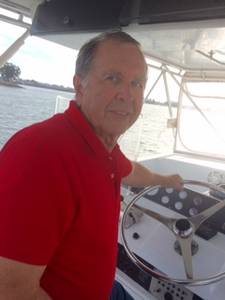 Capt. Kenn Wright
Kenn Wright (retired captain) was born with a passion for the Sea!
His adventures began as Second Engineer on a 149′ yacht cruising the Caribbean for over a year. He was Mate Engineer on a 92′ Broward cruising the Bahamas, the Keyes and the Eastern Intercoastal waters. He then earned his Captains License. He has experience aboard an 82′ Motorsailor, 63′ Viking, 60′-70′ Hatteras and last but not least, a 130′ Diaship cruising out of Japan.
Kenn is now in his nineteenth year of yacht sales, having enjoyed substantial success with major new yacht dealer/brokers, and is still building a loyal clientele of boating enthusiasts that prefer to purchase from a true "Old Salt"!
CONTACT KENN: 925.787.4676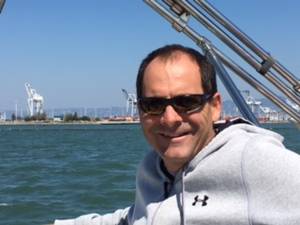 Marc Fournier
Marc has been boating all his life as his father always owned a boat! He has been in the yachting industry in excess of twenty years and served as a rigger, mechanic, service manager, sales representative and as the, current, owner of Bluewater Yacht Detailing. He and his family keep their ski boat at Bass Lake and they enjoy it every year and love the lake. Marc also enjoys managing baseball teams for the Alameda Little League, that include league teams, all-stars and the tournament travel teams. Marc would be pleased to share his boating knowledge, in assisting with your yachting needs.
CONTACT MARC: 510.693.8506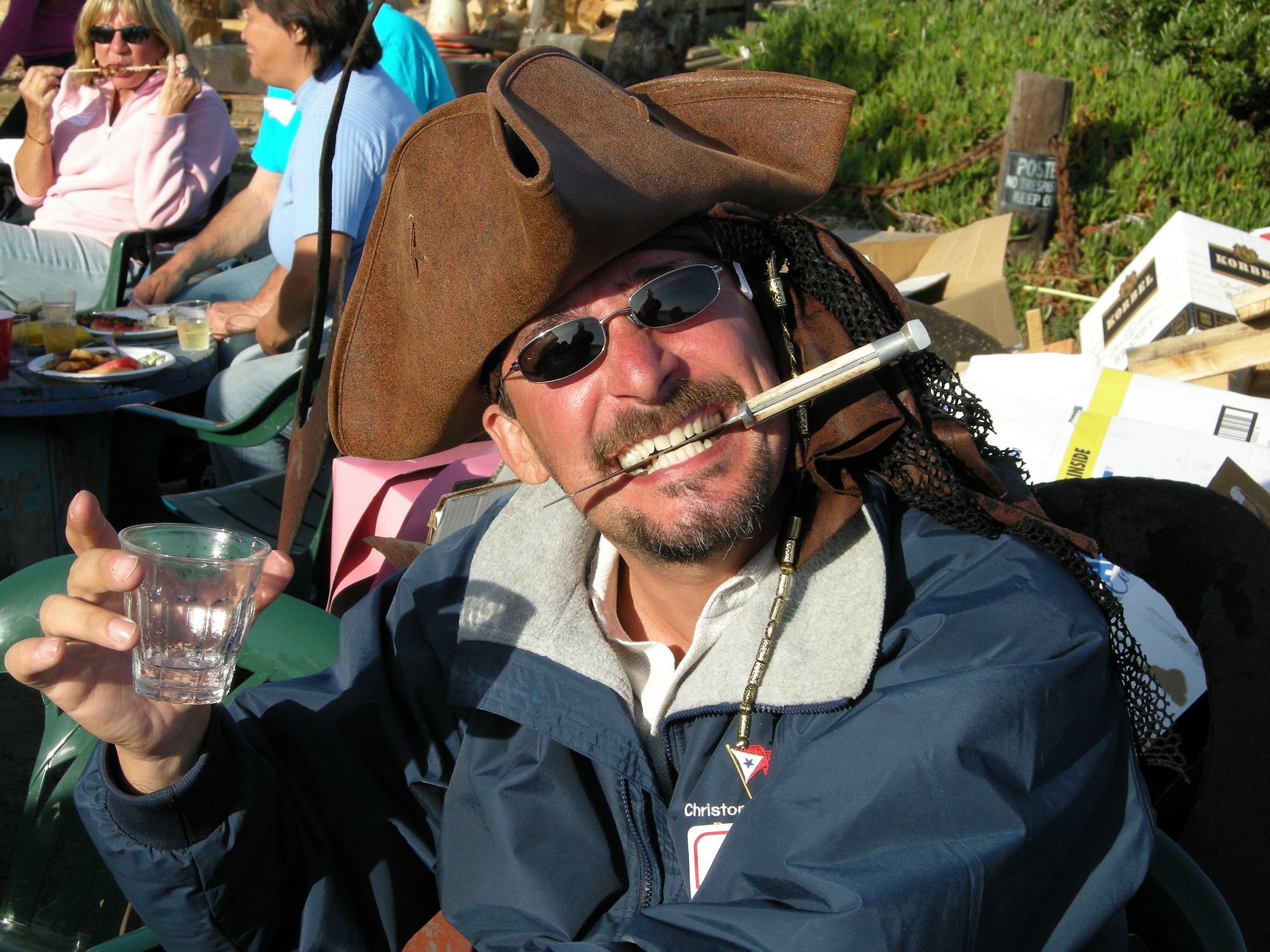 Capt. Christopher Hanson
Boating is serious business.
Well, buying or selling a boat is. Using the boat, and the boating-life itself, that's all about family and fun; it's a reward for hard work; and a place to take time to relax. 
Christopher is a retired lawyer and real estate broker, past lives that co-existed with what many call his boating-habit, and his wife calls his boating-addiction.  A 100-Ton Master, he has taught sea safety classes at the Encinal, Marin and St Francis Yacht Clubs (where he is or has been a decades-long member), done deliveries from Seattle to Puerto Vallarta, raced a little up and down the California coast and in the Bay, and generally played on boats of all kinds – a lot!
Christopher knows his way around a contract, and a boat.  He's a terrific resource for guiding you through the paperwork to get you on (or off😕) the water.
CONTACT CAPT. CHRISTOPHER AT 510.301.2081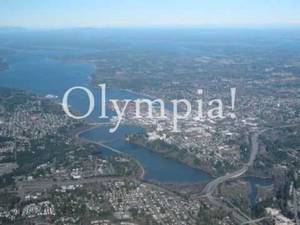 Olympia WA
With the move of one of our top sales persons, we now have: Bay Yachts of Olympia WA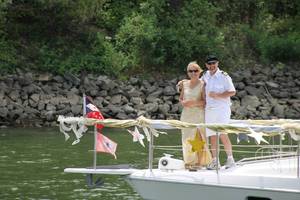 Bruce Moneymaker
NEWSFLASH!!! Bruce and Susan have moved back to the Northwest, settling in Olympia WA!
Bruce, along with his wife Susan, came to the Bay & Delta from his native Washington State, where he boated and fished in South Puget Sound and the surrounding lakes. Upon moving here, they lived aboard their 24 Bayliner for a couple of months, which they found comfortable since they were still newlyweds!
They now have five daughters, five grandchildren and a 43 Bayliner Motoryacht. As boaters in the Sacramento area, they joined the Capital City Yacht Club and served as Commodore in 2010 and PICYA delegate from 2009-2012. They also joined the Sacramento Yacht Club and he now proudly serves as Vice Commodore. He is also a member of District 19 of the International Order of the Blue Gavel (IOBG).Their Bayliner is moored at SYC. Bruce boats 30 years in the computer industry as a customer service and support specialist.
Bruce's work and boating experience will allow him to successfully represent your interests so that your feel comfortable with all facets of your yacht buying or selling experience.
CONTACT BRUCE: 916.533.3366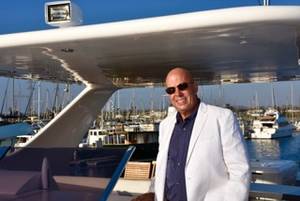 Georges DeBoelpaep
Georges was born and raised in Belgium and speaks Flemish, French, Dutch , German and English.
As a kid he always had an interest in boats , his first being s a row boat that he, quickly, outfited with an "Evinrude" outboard motor. That proved to be a bunch of fun!!! He then got into the waterski racing.
As an adult, he started a boat sales and restoration business. He became the importer for Baja sport, offshore boats and yachts. H imported several brands, into Belgium that included Hardin, Mediterranean and Cruisers yachts.
Georges became an American citizen and moved with his lovely wife to Chula Vista, CA. Certainly a big move! He and his wife, Alejandra have five children and seven grand children together.
They are members of the CCYC (Coronado Cays Yacht Club). They haved owned 9 boats, over the years and now enjoy taking their 42' Baja offshore on open water and sailing with a friends on the San Diego Bay. "Life is great on the water!"
He met Marc Bay, our broker and knew there was an immediate connection. He started working for Bay Yachts in the San Diego Office at Pier 32.
Georges wants to meet you soon, to share his love with the sea and make you a Bay Yachts client so that you too can say, "Life is great on the water'.
CONTACT GEORGES: 619.609.8861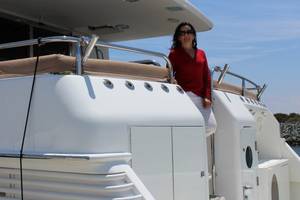 Renette Hodges
Renette has experienced considerable success in the yacht industry as her "people skills" are above and beyond what one normally experiences from yacht salespersons. She loves working with boaters and helping them to achieve their dreams and desires, no matter what size or type of yacht they are selling or buying.
Her clients come away with the feeling that they have been cared for, rather than just selling or buying a yacht!
She brings considerable experience, as well, having worn several hats in working for AllSeas Yachts on their 92′ new construction projects at the Knight & Carver yard.
CONTACT RENETTE: 661.406.9101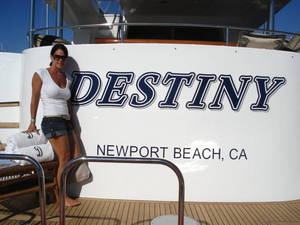 Dawn Weaver
Born and raised in Scottsdale, Az, Dawn came to the realization at the very young age of 16, she was a 'fish out of water'! After graduation, she took her first road trip in her mom's convertible VW bug. She says, "I will never forget seeing the ocean for the first time as I came over the mountains, knowing a love affair had begun".
It was her mission to return one day, and continue what she had started. It took 12 yrs to get back, but when she did, she never felt more at home. Within the first month of being here, she was invited to go sailing with friends and reports the sensation of the wind in the sail, the spray of sea water on her face, her adrenaline flowing, the slight list of the yacht, on open waters and high seas, was like no other experience, she had ever had known.
Her love of the Sea, in all its glory, has stayed with her from that moment on!
She says, "I love being a part of helping this experience happen over and over again for others. The excitement of a new boat owner is as moving for me as it is for them. I feel a part of that first experience has a chance to live on…and how I got here! I would also love the opportunity to improve your boating experience by selling your current boat and assisting with your move in the next direction.
CONTACT DAWN: 858.829.3659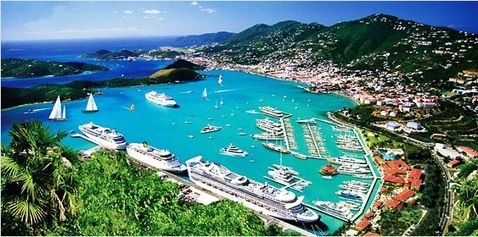 Bay Yachts of Charlotte Amalie, St. Thomas USVI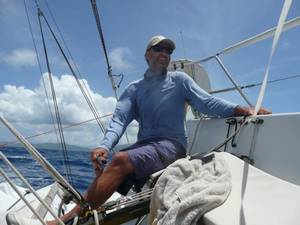 Bastian Sarh
With a solid background in marine engineering coupled with a love of sailing, Bastian can help you find the right boat of your dreams. As a USCG licensed captain and sailing instructor, he knows what makes a great boat. As an experienced charter boat captain, he knows what boats are meant for: to have fun on the water! So whether you are looking for a vessel to spend weekends with family on local trips, or preparing to cruise around the world, he can help you find your perfect boat. Bastian now spends the majority of his time in San Juan Puerto Rico, where he does charters and is listing and selling yachts.
CONTACT BASTIAN: 619.402.8036 (Please note that our PR office may not be able to respond to calls until recovery from the storms)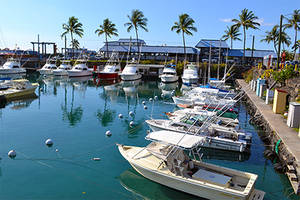 Bay Yachts of Kona, HI
With the move of one of our sales persons TO Hawaii, we now have: Bay Yachts of Kona, HI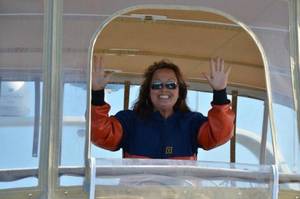 Cynthia Johnson
Cynthia was born and raised in Los Angeles CA. She attended High School in the San Francisco Bay Area and raised her three daughters in San Jose. She is a grandmother of four adorable grandkids (her claim, not ours but we're sure they are!).
Somewhere along the line, she acquired a new hobby…fishing. She purchased her first fishing boat in 1997. She has been actively involved, in fishing, as a member of Coastside Fishing Club (a local and internet based club). One of her successful fishing trips was memorialized in Craig Hanson's Hooked on Fishing the Golden Gate Volume IV.
In 2005 she earned her Captains License. Obviously fishing and boats have become her passion. She is currently boatless, having sold her third boat, a 1989 42' Californian Sportfish.
She retired as a Police Officer with the San Jose Police Department, works part time as a background investigator and enjoys a career with Bay Yachts, that allows her to become fully involved in her passion for boats.
Having moved to "The big island" of Hawaii, she is a bit limited to how she can assist her mainland clients, but give her an opportunity to buy or sell your perfect yacht in the islands.
CONTACT CYNTHIA: 510.335.5505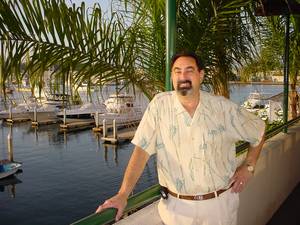 OUR BROKER, MARC BAY, CPYB
Marc is a California native, born in San Francisco and raised in Sacramento, only leaving to serve 4 years active duty and an additional 4 years in the reserves of the United States Navy. His tour in the Navy introduced him to a new love, the sea.
Upon honorable discharge, he completed studies at California State University Sacramento, earning a Bachelors degree in Broadcast Communications. He also began amassing 18 years experience in automotive sales, finance and management.
In 1993 it was time for a career change and a return to the water. Luckily, he didn't have to travel far in order to work with people who share his desire for the relaxed lifestyle boating offers. He opened the original Bay Yachts in California's Delta, eventually expanding to cover the State to it's Southern border and beyond!
He also has an interest in making certain California's boaters and brokers are fairly represented with State government and that both are treated equally should disputes arise. Of course, he feels that if the proper contracts are used and all parties adhere to the contract and good faith, most disputes will be avoided. He feels the best way to assist in that area was to be involved with the CYBA. Marc is a prior board member and a past president from 2007.
Marc and Pam are thrilled with their ability to work with the West Coast yachting community , and by assisting them, they are; "Making Dreams Reality".
Marc works out of both our San Diego and Delta offices, running up and down California's I-5 so often, the car can find it's own way.
CONTACT MARC: 209.298.3747