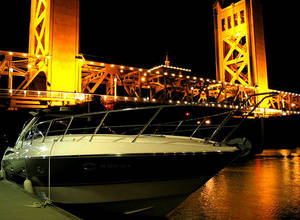 Sacramento Yacht Sales
Our yacht sales representatives based in Northern California's Sacramento area, service our clients well in the past and will expand in the future. Our sales professionals have virtual offices in the Sacramento area. Contact Elgin Bradley @ 916.539.6735 and Stacey Reichenberg @ 916.524.4003 today. 
Our broker, Marc Bay, is a long-time member of the Sacramento Yacht Club since 1995.
Corporate Office
Contact for additional locations