Our sales team at Bay Yachts makes all the difference. We have created a series of articles devoted to showcasing the incredible people who work with us in California and around world. This article highlights our San Diego office sales star George DeBoelpaep. You will find George at Pier 32 in National City, San Diego, speaking up to five languages and sharing all his knowledge and love for yachting.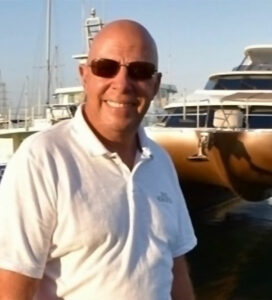 Q: How long have you been in yacht sales? 
A: On and off since 1989 but very active full time for the last 7 years.
Q: What style of yacht do you prefer?
A: I prefer the classic and modern looks depending on the need size and construction.
Q: How did you get started in the yacht world?
A: I always wanted to make my business from my hobby. I visited Marina Del Ray years ago, and bought a Sea Ray Pachanga 27, to fill up the 40 cradles at that time to ship to Belgium. I bought an extra Caddie cabin to fill up the space and that's when it all started.
Q: What practical uses do you expect out of a yacht?
A: I've owned and purchased a lot of Yachts. In my personal experience, I expect a well-maintained Yacht and one that I would buy for myself.
Q: What amenities are most appealing in a yacht?
A: Color of the yacht, cockpit outfit, instruments and location, galley outfit, incoming light, yacht accessibility.
Q: What do you love most about boating?
A: The freedom a Yacht can give you, that feeling is the most extravagant, you must try it to believe it.
Q: How do you help customers determine the type of yacht that fits their lifestyle?
A: With talking and listening to them. I've got to be sure it's the right type and size before they buy – the right boat for the right price.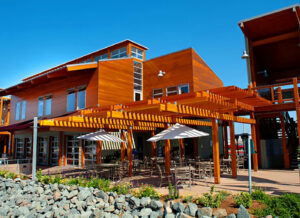 George is a character, with a memorable personality and is the only salesperson on our team that is fluent in Flemish, French, Dutch, German, and English. He is a seasoned yacht professional dedicated to boating, Bay Yachts, and the yachting world. George is ready to help you find the boat of your dreams.
Stay tuned for our next Bay Yachts Sales Team Interview.